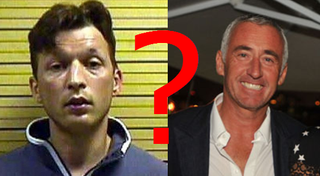 French property developer Eric Arnoux is working on real estate projects in Florida. Concerns are rising as the man's business background is revealed. The real deal may well turn into a nightmare for local investors and buyers.
Unknown on this side of the Atlantic, the glitzy French developer Eric Arnoux is preceded by his reputation in France and Switzerland.
Posing as a successful real estate developer in front of US investors and buyers, the man is actually no less than a broke man walking, having accumulated over 30 million of Swiss francs of debts.
In France, Eric Arnoux was the director of dozens of real estate development companies, which all went bankrupt or eventually survived as empty shells after he left.
In Megève, a famous French ski resort, Eric Arnoux is known by the French authorities for having exploited illegals on his building sites, as well as having attracted bad press following several unfinished projects and bankruptcies
In Switzerland, the man is known for his mischief and is depicted as a close associate of one of the most notorious developer and bad debtor, Thierry Dubuisson.
Their association is currently under scrutiny by Swiss authorities as their property development in the Swiss ski resort of Grimentz is crumbling under huge debts.
Sued by his creditors on the old continent, Eric Arnoux is trying his chance in the USA, as various before him.
Though Americans believe in second chances, Eric Arnoux is trying to reiterate past schemes. Described by his victims as disarmingly charming and serious at first sight, he has been boasting about various mega-projects planned for construction in Florida.
Various local investors and buyers were reportedly quickly seduced by the man and his convincing sales arguments. Eric Arnoux of course omitted to duly inform his counterparts of his personal background and failed businesses in the Old Continent.
Soon enough we will see if the man is real or a new Rocancourt, the famous French crook once known as "the Counterfeit Rockefeller", who also took his second chance in California in the 90s.